Stevenson J. Palfi and videographer Jim Moriarty set up a shot with Tuts Washington, Allen Toussaint, and Professor Longhair
for Piano Players Rarely Ever Play Together, Sea-Saint Studio 1980. Photo by Eddie Kurtz.
PIANO PLAYERS RARELY EVER PLAY TOGETHER

Nearly two generations have passed since Stevenson J. Palfi's celebrated 1982 musical documentary was released: Piano Players Rarely Ever Play Together. It is a 76-minute explosion of New Orleans keyboard pyrotechnics – now available for the first time in this gorgeous, expanded double-DVD edition. The film features three NOLA piano icons radiatin' the 88s: Professor Longhair, Allen Toussaint, and "Tuts" Washington – live in performance, and talking about their music.

The title comes from Toussaint, a quote from his interview in the film. Of Palfi's idea joining players from three generations, Toussaint says: "It was going to take some secret spirit organizer to slip in among the three of us."

The 38-page package booklet with essays and photos includes many Piano Players production stills. "Three pianos were set up in a line, so the players could toss ideas back and forth," Michael Oliver-Goodwin writes in Three Cylinder R&B in the booklet. "As the session cooked along, some extraordinary music began to emerge as Tuts's traditional, heavy-rolling blues, Longhair's filigreed, sure-handed, Latin-tinged riffs, and Toussaint's flashy, high-energy stylings synergized into a powerhouse, high-compression, three-cylinder rhythm 'n' blues machine."

In Radiatin' the 88s, Johnny Harper offers an overview of Piano Players. As a preview, here is his essay from the booklet, in full:



RADIATIN' THE 88s
By Johnny Harper

The legendary 1982 documentary Piano Players Rarely Ever Play Together (which has been nearly impossible to find for many years) celebrates four important New Orleans artists. Three of them are great blues/jazz/R&B piano players: Isidore "Tuts" Washington (1907-1984); Henry Roeland Byrd (1918-1980), better known as Professor Longhair, or "Fess" to his many fans; and Allen Toussaint (1938-2015). The fourth artist is the visionary director Stevenson J. Palfi (1952-2005), who was inspired to make a documentary showcasing all three players and their connections to each other – and who had the artistry to weave these men and their music into a compelling, joyful, unified work of art spanning three generations of glorious New Orleans R&B.

Tuts Washington was playing professionally by the early 1930s, and spent his life mainly doing solo piano gigs in saloons and hotels. He professed to have no interest in recording, and there are barely any albums of his music under his own name. A vanishingly rare example of Tuts working as a sideman occurred from 1947 to 1952, when Dave Bartholomew hired him to play piano on the first 22 sides by the great Smiley Lewis. These brilliant performances included the hugely influential "Tee Nah Nah," and an equally thrilling, earlier side, "Turn On Your Volume, Baby." On his own, Tuts was a versatile performer, equally at home with blues, boogie-woogie, and classic "standards" like "Stardust." His exciting arrangements are marked by fleet-fingered melody runs and unusual, syncopated chord and rhythm voicings.

As a teenager, Professor Longhair was a student and protégé of Tuts, and also of the legendary Sullivan Rock who never recorded at all. Fess began recording with his own band in 1949, and from the start displayed a strikingly personal blues/R&B style, incorporating the major-key tonality and polyrhythms of calypso, along with an original vocabulary of irresistibly catchy melody phrases and piano licks. His distinctive vocal style could be both charming and deeply moving. He was a major influence on a whole generation of great New Orleans pianists, including Toussaint, Mac "Dr. John" Rebennack, Huey "Piano" Smith, and James Booker – his "interpretators," Fess said.

Allen Toussaint, who idolized Professor Longhair, was recording by the age of 20, and rapidly became famous as a songwriter, producer, and arranger for other New Orleans artists. In the '60s he wrote and played on hits by Lee Dorsey ("Working in a Coal Mine," "Get Out Of My Life, Woman"), Ernie K-Doe ("Mother-in-Law"), Benny Spellman, Irma Thomas, Al Hirt ("Java"), and more. In the '70s he contributed songs, arrangements, and his celebrated producing skills to hit albums by world-famous stars – Dr. John, the Meters, Paul McCartney, The Band, the Pointer Sisters, LaBelle, Bonnie Raitt, and Glen Campbell. In that decade, he also released a series of four powerful solo albums showing his growing artistic depth and maturity, and spotlighting his gorgeous singing on enduring masterpieces like "Southern Nights," "What Is Success," "On the Way Down," and "Yes We Can." During these years he made little effort to promote himself as a performer, remaining strictly a behind-the-scenes presence, a studio creator, typically performing only one or two gigs a year.

Stevenson Palfi heard stylistic similarities in the playing of these three men – and other major New Orleans pianists. Through the late '70s, as he learned more about the chain of influence binding these artists together, he developed the idea of a documentary showcasing all three of them. His crowning idea was to set up and videotape a concert in which each man would play individually, followed by a final number in which they would perform as a trio on three pianos. A couple of weeks before, the pianists gathered to work up the unison number. Stevenson and his crew recorded this rehearsal process, capturing these masters learning the art of playing as a three-piano team.

Sadly, the performance as planned never took place. Two days before the concert, Professor Longhair died in his sleep. His widow, Alice Byrd, insisted that Stevenson videotape the funeral, and the footage adds depth and power. We see an outpouring of love for Fess from New Orleans' African-American community; we share traditional New Orleans rituals such as intense gospel singing-preaching and a celebratory brass band funeral parade. Stevenson places Fess's life and death in the larger context of New Orleans' traditional culture. And we hear Toussaint perform his intimate memorial song, in which he adapts the melody of Longhair's classic "Big Chief" to a gentler, sweeter tonality, and sings "Thank you, Lord, for letting me be around to see one as great as he… he's in your hands, I trust."

As the documentary ends, we are invited to witness the final take, the amazing statement from the rehearsal trio in which they finally get it together. Fess emerges as (in Allen's words) the "secret spirit organizer" conducting the performance. Earlier he had expressed doubt whether Tuts, the lifelong solo performer, could function in the trio format, but now he gives Tuts his head, urging him on to chorus after chorus, and the old man rises to the challenge with a series of blazing solos. It's the exhilarating culmination of a brilliant collaboration, and an inspiring tribute to the enduring, collaborative power and magic of New Orleans music.



THE MUSICIANS

Michael Oliver-Goodwin introduces us to the musicians in Piano Players Rarely Ever Play Together and has selected a few clips that further demonstrate their technique:


TUTS WASHINGTON

Little is known about Tuts Washington, other than that he was one of Fess's earliest and most important teachers. He didn't record much, although his piano playing on Smiley Lewis' early hit "Tee-Nah-Nah" is/are three of the most glorious minutes in R&B history. (The song is also one of the progenitors of Longhair's "Tipitina.")
For years Tuts had a regular engagement playing piano at a bar in the Pontchartrain Hotel – and he performed regularly at Tipitina's, the R&B club in New Orleans named after Fess's song, in his declining years.
You can read a bit more about Tuts on
Wikipedia
, but the best way to find out about him is to watch the movie.


Tuts Washington Jazz Piano from a BBC TV documentary mid 1980s.


Tee-Nah-Nah by Smiley Lewis features Tuts.

PROFESSOR LONGHAIR

The name on his birth certificate was Henry Roeland Byrd, the labels on his 78 RPM phonograph records read "Professor Longhair," but everyone called him "Fess," the traditional New Orleans whorehouse piano man's honorific — carrying, in his case, additional laudatory resonances appropriate to a long-time folk hero.

Ever since 1950, when he first recorded "Mardi Gras In New Orleans," Fess had a privileged relationship with New Orleans street parties and parades. He is without doubt one of the most important and original piano players to emerge from the rich gumbo of New Orleans music.



Dr. John talks about Professor Longhair.

Allen Toussaint explains the influence of Professor Longhair on his music.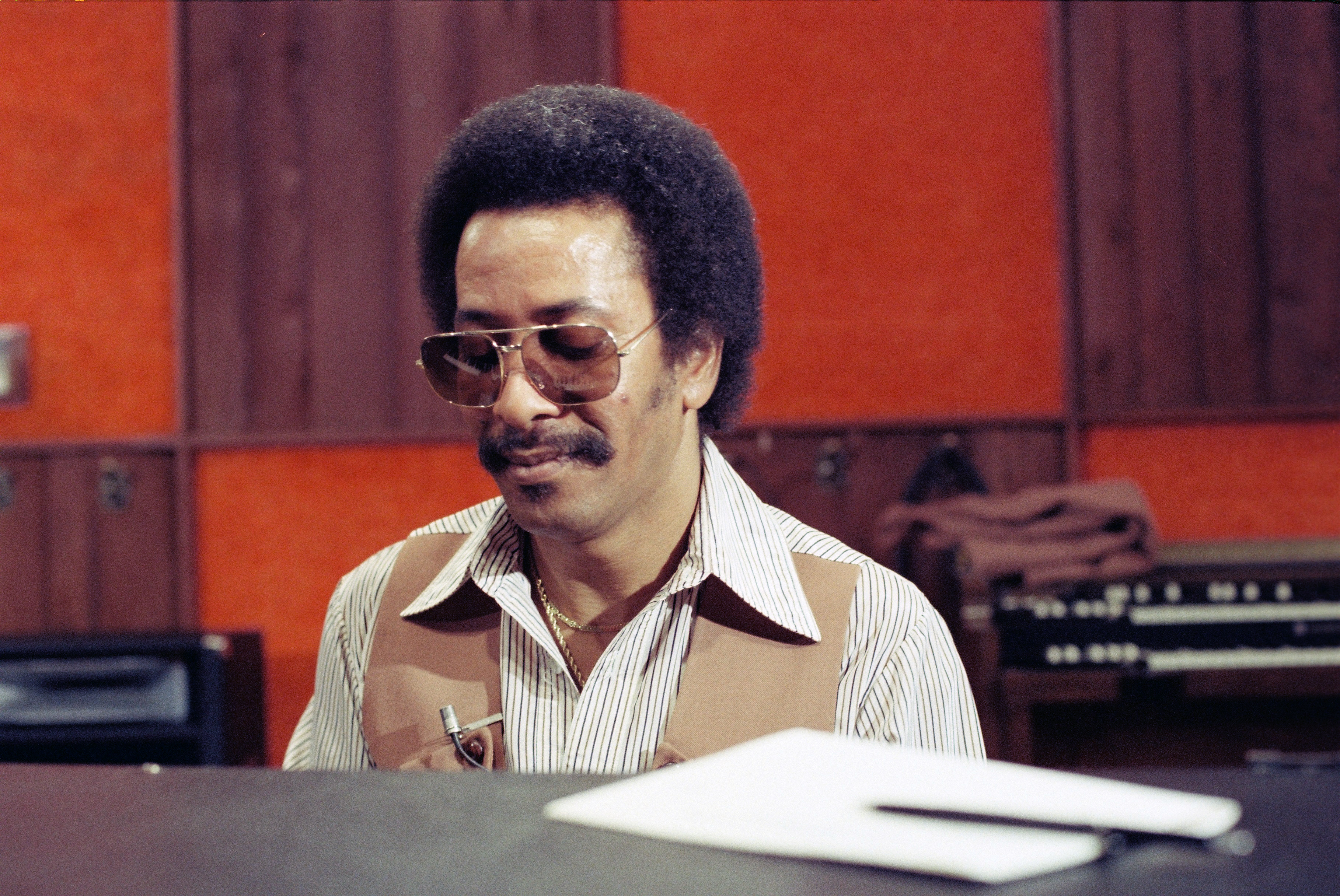 ALLEN TOUSSAINT


Songwriter, arranger, producer, piano ace, studio exec, vocalist! Allen Toussaint was one of the brightest stars in the history of Black R&B music in New Orleans. Just reading through a list of his hits will have you hitting the Page Down button, and his songs have been covered widely by artists from Maria Muldaur and Bonnie Raitt to Little Feat and the Rolling Stones. Toussaint's unique piano style (hugely influenced by Fess) is instantly recognizable.




What is Success (Live in Philadelphia), 1975

A Certain Girl by Ernie K-Doe was written by Toussaint.





REVIEWS OF THE FESS UP/PIANO PLAYERS RELEASE
"Extraordinary," Amanda Petrusich says of Piano Players Rarely Ever Play Together in the
New Yorker
. She says of Fess's funeral in the film: "There was an open casket, which Palfi doesn't film around, exactly—you can see Fess's face there, his head propped up by an American flag. I was shocked by how moved I was by the shot—how frank and intimate it felt, to see his body like that. There's crying and rich, guttural singing; the line between the two is often nebulous. Be sure you have something good to drink while you watch, and plenty of room to dance." The Fess Up package, Petrusich says, "reiterates Fess's significance to the history of American music." In addition to her praise for the project, Petrusich delivers an insightful roundup of Professor Longhair's life and significance.
REVIEWS OF THE PIANO PLAYERS ORIGINAL RELEASE
The
New York Times

AllMusic
PURCHASE FESS UP

Available in New Orleans and worldwide
from Louisiana Music Factory, famous for
their great service and support of musicians.
Also available from other retailers.

CONTACT US

Want to chat? Email us at pollywaring@hotmail.com.

For library, school, university, and other institutional sales, please email us.

For accessibility, all FESS UP video content has English subtitles available.

For Nell.


Copyright 2018 NEPO LLC